Grand opening of Daqing Saertu Wanda Plaza
Nov 25,2011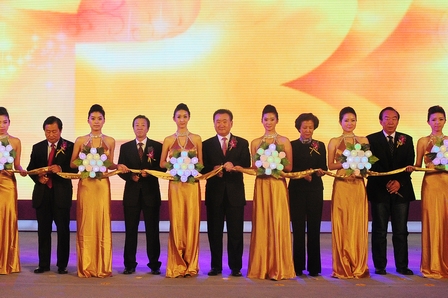 Grand opening of Daqing Saertu Wanda Plaza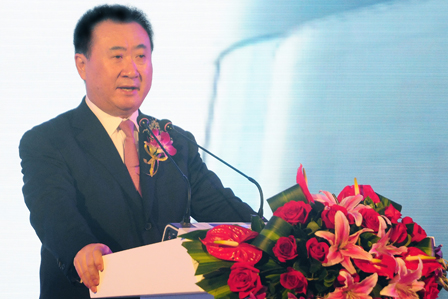 Chairman Wang Jianlin spoke on the opening ceremony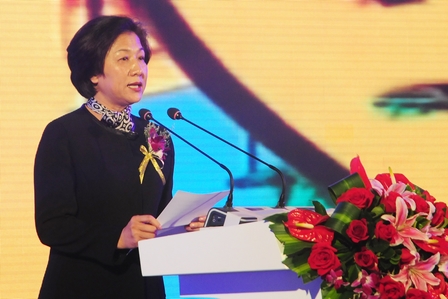 Wanda Group donated RMB 300,000 to Daqing Charity Federation
On November 25, Daqing Saertu Wanda Plaza held its opening ceremony to great fanfare with blasting canons and the deafening sound of gongs and drums. Saertu wanda Plaza is the first Wanda Plaza in Daqing under Wanda Group's overall planning, and is currently, the northernmost Wanda Plaza in China.
On the opening day, relevant leaders of Daqing and the Saertu district such as Han Xuejian, member of the Standing Committee of the Heilongjiang Provincial Committee of the Communist Party and Daqing Party Secretary, Mayor, Xia Lihua, Zhan Yunting, Chairman of the Standing Committee of the Daqing People's Congress, and Mr Li Fumin, Chairman of Daqing's CPPCC, as well as Wang Jianlin, Chairman of Wanda Group attended the celebratory and ribbon-cutting ceremony. Famous personalities, the mainstream media and close to 200,000 Daqing residents gathered at the Saertu Wanda Plaza to jointly witness the grand debut of the first super-large high-end commercial property in Daqing. At the opening ceremony, Wanda Group donated Rmb300,000 to the Charity Federation of Daqing.
Saertu Wanda Plaza is a multi-purpose integrated entity comprising a shopping mall, five-star hotel, office building, high-class residential and finely built SOHO. The shopping mall has brought in 10 flagship stores including Van's Department Store, Wanda International Cinema, Gome Electrical Appliances, Yonghui Supermarket, Dawanjia, and "Superstar" KTV, and more than 100 branded stores, creating the largest and highest end business center in Daqing. In particular, brands such as Zara and H&M have come to Daqing for the first time. Wanda Sheraton Hotel is the first five-star hotel in Daqing with 290 luxury rooms, a 1,188 sqm banquet hall and first class meeting facilities.
The opening of Saertu Wanda Plaza will greatly lift the commercial and business standards of Daqing, bringing together the basic necessities of life - clothing, food, shelter and transport, covering office and business, making the one-stop modern urban business district of food and beverage, entertainment and shopping a reality, greatly enhancing mass consumption demand, creating thousands of stable job positions in Daqing, and increasing tax revenues of more than Rmb100m annually. Saertu Wanda Plaza shall become the new benchmark for modern urban living in Daqing, and Daqing's new city centre.