"Future Football Stars" get send-off before trip to Spain
Aug 27,2012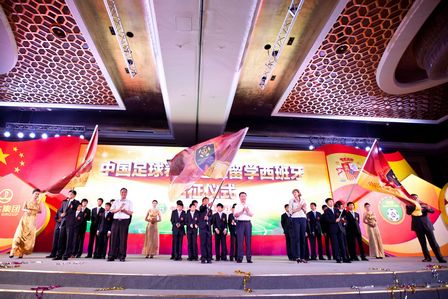 Cai Zhenhua, Vice Director of General Administration of Sport of China, Marta Betanzos, Minister Counselor of Embassy of Spain in Beijing, and Chairman Wang Jianlin presented flags to "China's Future Football Star" Team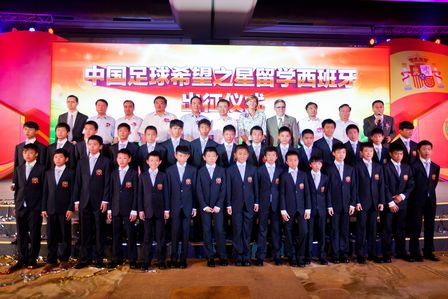 Chairman Wang Jianlin and other guests took photos with young football players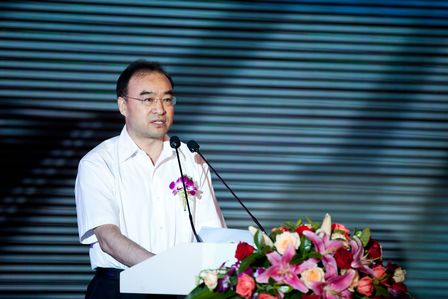 Yin Hai, Vice President of the Wanda Group, made a speech at the ceremony
The send-off ceremony for the Wanda-sponsored "China's Future Football Star" Team to Spain was held at the Sofitel Wanda Beijing Hotel on August 26.
Thirty young football players, under 13, selected from across the country will go to Spain to receive training in 3 Spanish first-division soccer clubs, Atletico de Madrid, Villarreal and Valencia.
The Wanda Group will cover most of their expenses, including training fees, board and lodging, sports equipments and yearly return flight tickets between Spain and China.
Cai Zhenhua, Vice Director of General Administration of Sport of China, Wei Di, Vice Chairman and General Secretary of China Football Association, Marta Betanzos, Minister Counselor of Embassy of Spain in Beijing, and Chairman Wang Jianlin attended the ceremony.
(Editor: Guan Xiaofeng)