Tongliao Wanda Plaza holds groundbreaking ceremony
Aug 05,2013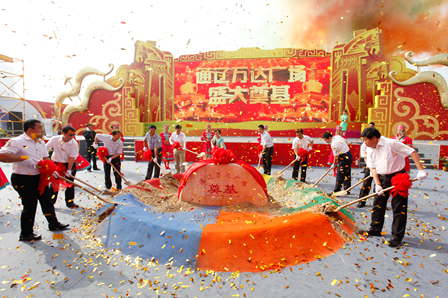 Tongliao City, located in the Northeast of Inner Mongolia province, celebrated the opening of its first Wanda Plaza on August 2nd.
The plaza consists of an international department store, five star hotel, commercial pedestrian street, international office buildings, Soho residences and urban residences.
The event was hosted by a famous CCTV presenter and attended by local government leaders and Wanda company representatives, including Tongliao Mayor Hula Gula and Dalian Commercial Properties Vice President Yu Xiuyang.
Tongliao Wanda Plaza is the fourth Wanda plaza project in Inner Mongolia and is expected to stimulate the local economy by adding new jobs and increasing consumer spending.