Changsha Kaifu Wanda Plaza celebrates grand opening
Sep 27,2013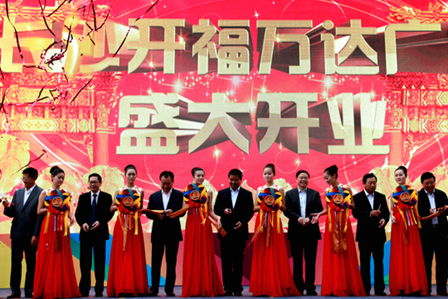 Officials and guests cut the ribbon at the opening ceremony.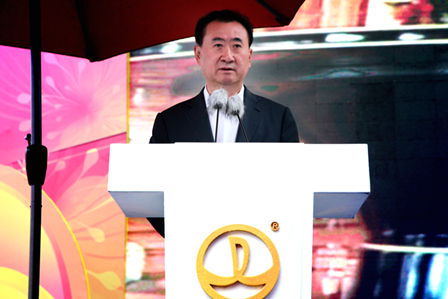 Wanda Group Chairman Wang Jianlin addresses the ceremony.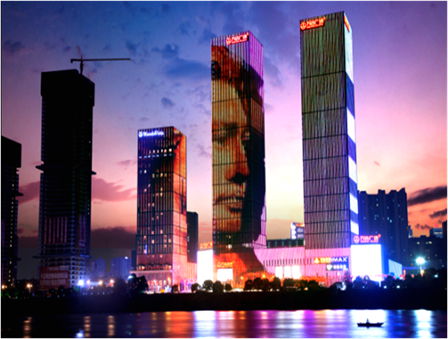 The panorama of Kaifu Wanda Plaza
The Kaifu Wanda Plaza, located on the Xiangjiang River Middle Road celebrated its public opening on September 27. Vice Governor of Hunan Province He Baoxiang and Changsha Mayor Zhang Jianfei attended the event and Wanda Group Chairman Wang Jianlin gave a speech to the audience.
The plaza comprises a commercial center, a pedestrian promenade, a luxury five star hotel, business hotel, office buildings and luxury residences. Big name brands from China and overseas have been brought in as tenants including Wanda IMAX, Superstar KTV, Gome Electronics, etc. The plaza's design, layout, construction quality and overall environment will ensure it becomes a key shopping destination for the city of Changsha.
The plaza's opening is expected to change Changsha's landscape by upgrading the overall grade of the city as a destination for doing business and for consumers.
Changsha Kaifu Wanda Plaza will bring nearly 10,000 new jobs to the area and provide a steady flow of tax revenue to the local government.
During the opening ceremony, Wanda pledged a donation of 500,000 yuan to the Changsha Charity Federation, which will be used to help poor children.