Wanda campus recruitment program kicks off in Beijing
Sep 30,2013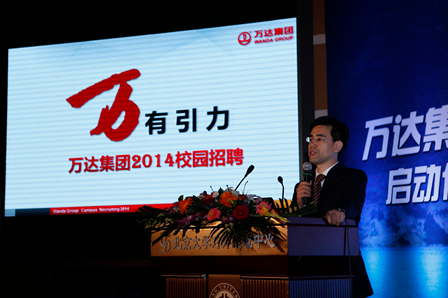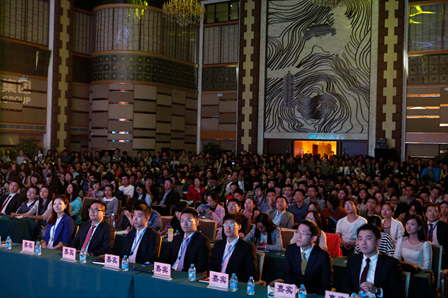 Wanda Group launched its 2014 campus recruitment program at Peking University on September 26th.
Zhang Wei, Assistant to the President and General Manager of Human Resources Department of Wanda Commercial Properties Co Ltd, and Senior Vice President of 51job.com Yu Haijun as well as Deputy Director of Peking University's employment office Li Boqiao were present for the launch.
Close to one thousand students packed the lecture hall for the event, with a large percentage of them standing for over 2 hours to listen to the lineup of speakers.
In addition to Peking University, Wanda Group will launch campus recruitment initiatives in several well-known colleges such as Shanghai Tongji University, Zhejiang University and Sichuan University. The program is expected to select over 1,000 outstanding college students to join Wanda.
Wanda's recruitment programs have become increasingly influential in recent years. Last year's program successfully placed close to 1,000 new employees into Wanda. Campus recruitment has become an integral component of Wanda's human resources team building.