Harbin employee captures 'The Voice of Wanda' crown
Oct 12,2013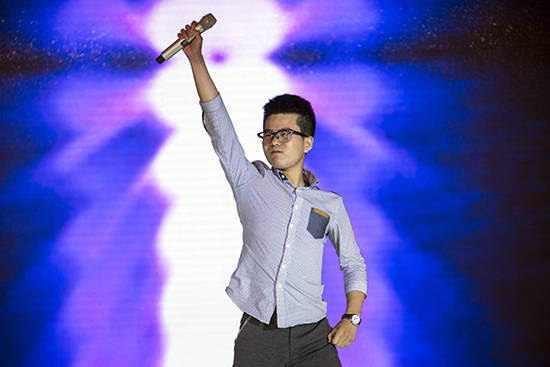 The winner Xu Lei performs at the The Voice of Wanda stage.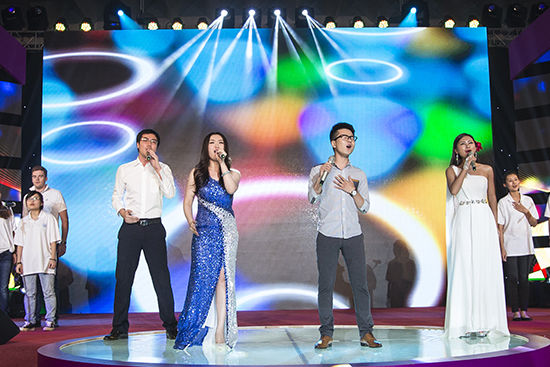 The top four contestants of the The Voice of Wanda perform together.
After a five-month period of fierce competition, curtain came down on The Voice of Wanda in the Wanda Institute on October 11.
The Voice of Wanda is a vocal competition show of the Wanda Group and part of the annual Wanda Staff Talent Show. It is the second time for the group to hold such a competition.
Xu Lei from the Superstar KTV's Harbin store was crowned the winner of The Voice of Wanda, competed by 20 finalists selected from more than 2,500 contestants of the group headquarters and its subsidiary companies across China.
Zhou Mengmeng from the Cultural Tourism Institute took the second place while Li Yueyi from Wanda Hotel Investment and Development Company and Chen Zhongyao from the Human Resource Center came in third.
The talent show also includes contests of photography, painting, calligraphy, magic, dance, miniature and talk show.