Fuyang Wanda Plaza holds groundbreaking ceremony
Oct 21,2013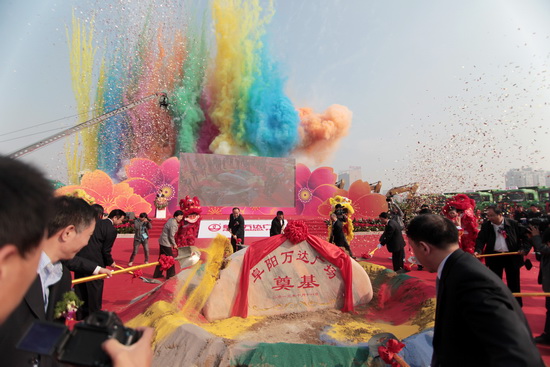 Fuyang City, located in East China's Anhui Province, celebrated the groundbreaking of its first Wanda Plaza on October 18.
The ceremony was attended by local government officials and Wanda Commercial Properties Vice President Qu Xiaodong.
The 4-billion-yuan ($655.7 million) Fuyang Wanda Plaza will become a flagship urban complex containing a large shopping center, a five-star hotel, Grade-A office buildings, a commercial pedestrian street, deluxe apartments and a SOHO style apartment complex.
The property will house a number of large supermarket chains, a Wanda Department Store, a Wanda Cinema, a Superstar KTV, nearly 100 franchise stores as well as over a dozen restaurants.
Upon completion, the Fuyang Wanda Plaza will greatly elevate the city's commercial status as well as stimulate overall economic development.