Wanda acquires Beijing Huanxingwuzhou International Travel Agency
Oct 21,2013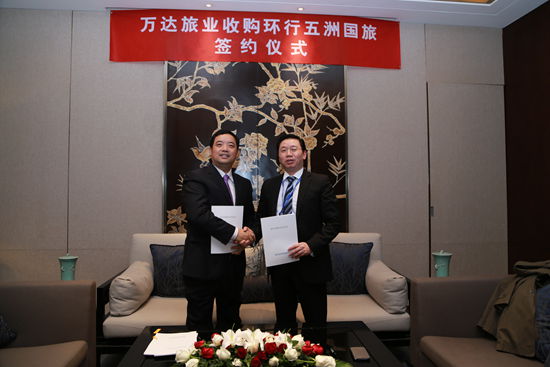 Wanda Group's Beijing Wanda Tourism Investment Co Ltd held a signing ceremony for its acquisition of Beijing Huanxingwuzhou International Travel Agency Co Ltd at the Sofitel Wanda Beijing Hotel on October 18.
Mo Yueming, Vice President of Wanda Culture Industry Group, attended the ceremony.
The move is on top of Wanda's acquisition of Hubei New Line International Travel Agency Co Ltd on October 10.
The signing marks the completion of the acquisition and the establishment of Wanda's platform for attracting and serving customers in Beijing.
Wanda Group has made several big leaps forward in the cultural tourism business. Its world-class projects have not only set the industry standard in China's cultural tourism industry, but have also caught the world's attention.
Wanda's newly acquired network of travel agencies will serve as the core marketing channel for cultural tourism projects.