Hefei Wanda Cultural Tourism City breaks ground
Oct 27,2013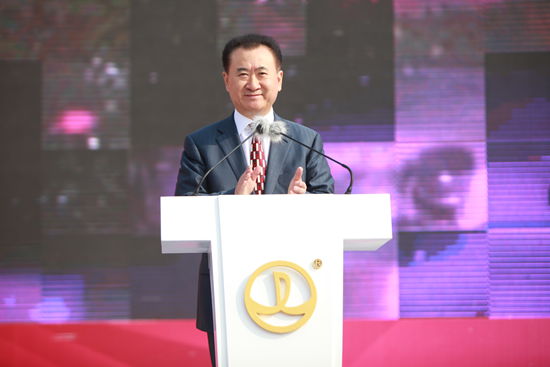 Wanda Group Chairman Wang Jianlin speaks at the groundbreaking ceremony.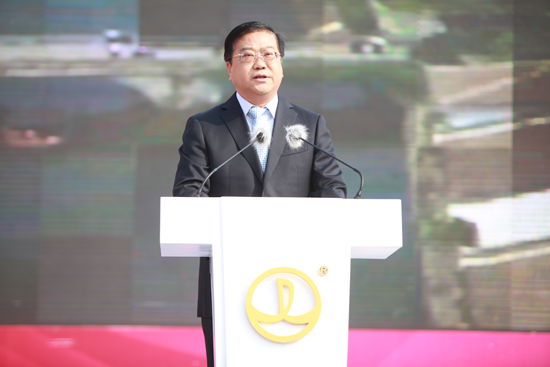 Hefei Mayor Zhang Qingjun addresses the ceremony.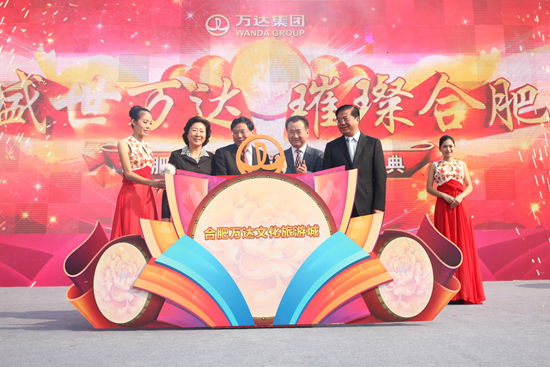 Officials jointly initiate the project's construction.
Hefei City in East China's Anhui Province celebrated the groundbreaking of the Wanda Cultural Tourism City on October 27.
The project is the largest cultural tourism investment in eastern China. Out of the 35 billion yuan ($5.75 billion) investment from Wanda Group, 19 billion yuan will go towards cultural tourism projects.
Following Harbin Cultural Tourism City, Nanchang Cultural Tourism City and Qingdao Oriental Movie Metropolis, Hefei Wanda Cultural Tourism City is Wanda's fourth cultural tourism project to commence construction this year.
Key people attending the ceremony included Member of the Standing Committee of the CPC Anhui Provincial Committee and Hefei Party Secretary Wu Cunrong, the Vice Governor of Anhui Province Hua Jianhui, Hefei Mayor Zhang Qingjun, and Wanda Group Chairman Wang Jianlin.
"Each cultural tourism city has its own unique characteristics," said Wang Jianlin, "the Hefei Wanda Cultural Tourism City fuses world class design and technology with a blend of local cultural and historical elements that fully embody Anhui's culture."
Located in Binhu District, the project covers 166.7 hectares and has a total construction area of 3.5 million square meters.
The tourism city will integrate cultural, tourism, commercial, hotels and leisure into one. Most of the projects are indoor and will not be affected by weather.
The cultural project section will include a large-scale performing arts show, a film park and a film city. The performing arts show, which will be the largest in Eastern China, will fully display Hefei's local culture. The film park will house a 3D motion theater where visitors can experience a 3D view of Anhui's most breathtaking scenic landscapes.
The tourism section will include an indoor water park and an outdoor theme park. The water park will be Eastern China's only indoor heated waterpark, while the outdoor theme park will cover 40 hectares and is being designed by a world leading design firm.
The City will also include a 100,000 square meter commercial center housing 200 brands, which will act as the principle axis for the whole project.
The hotel area will cover 30 hectares and include a 200,000 square meter artificial lake, a 1km-long artificial sand beach, a super five-star hotel, a five-star hotel, two four-star hotels and three themed hotels. The hotels combined will have 3,500 rooms.
The bar street will be built by the side of the lake and will include more than 20 renowned establishments from China and abroad.
The tourism city is expected to accommodate about 50,000 visitors at the same time and 20 million visitors annually. The project is expected to create 30,000 job opportunities and help in promoting Hefei's position a leading cultural destination in China.
Previous: Wanda Project: Looking for Chinese Messi