Wanda unveils world's largest drum shaped structure
Nov 05,2013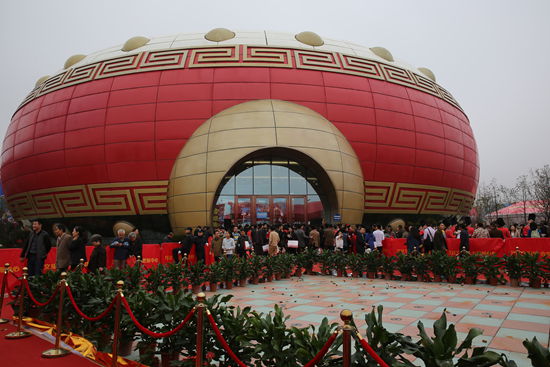 Hefei Wanda Cultural Tourism Exhibition Center officially opens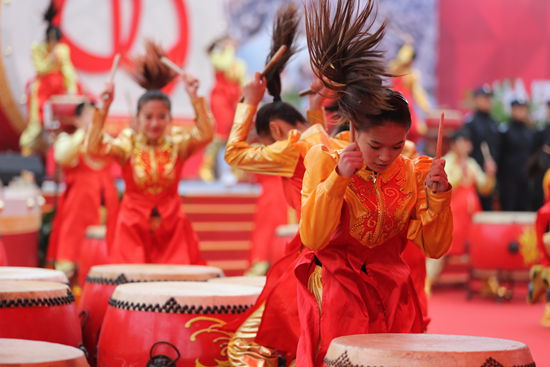 Chinese drum troupe in action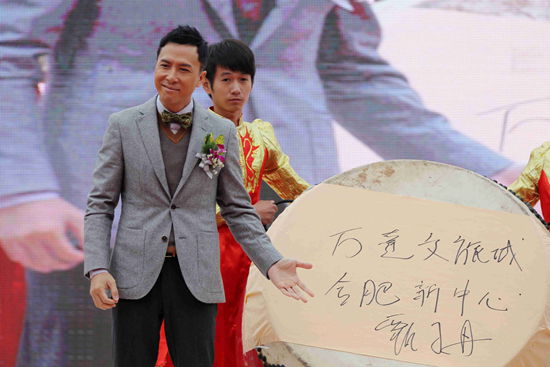 Hong Kong film star Donnie Yen attends opening ceremony
Wanda celebrated the official opening of its Cultural Tourism City Exhibition Center in Hefei, Anhui Province on November 11.
The Hefei Wanda Cultural Tourism Exhibition Center is the world's largest drum shaped building, helping to earn its place in the Guinness book of records and helping to put Hefei firmly on the map.
The ceremony was attended by local government, senior members of Wanda's project company and famous Hong Kong movie star Donnie Yen. The spectacular event included helicopters and colored smoke jets. A 100 member local drum troupe, as well as drum troupes from Brazil, Korea, and Japan wowed the 12,000 strong audience.