Xi'an Daminggong Wanda Plaza opens
Nov 25,2013
Guests partake in ribbon cutting ceremony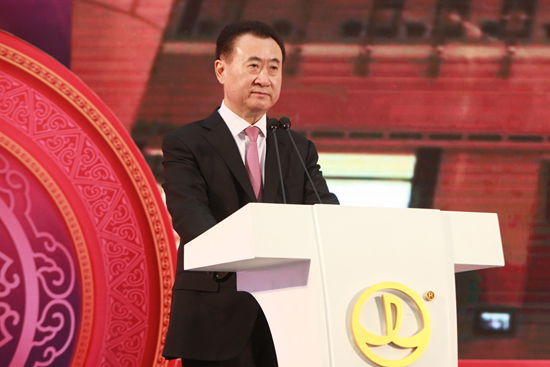 Wang Jianlin speaks at the ceremony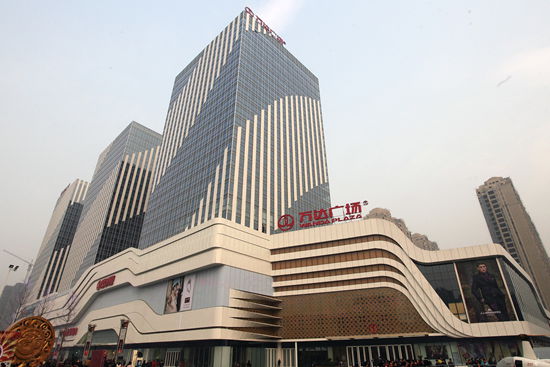 Daminggong Wanda Plaza exterior shot
Wanda Group unveiled its latest project, the Daminggong Wanda Plaza in Xi'an on November 22. The project was completed with a total investment of 8 billion yuan from the Wanda Group. A number of local dignitaries attended the event such as Vice Chairman of the CPPCC Shaanxi Provincial Committee Wang Xiaoan and Vice Mayor of Xi'an Yang Guangxin. Wanda Group Chairman Wang Jianlin gave a speech to thank everyone involved in the project.
Daminggong is Northern Xi'an most fully functional and high grade commercial complex. The project has a total construction area of 650,000 square meters and comprises a large-scale commercial center, commercial Pedestrian Street, office buildings and luxury apartments.
The plaza features big name retailers such as Wanda Department Stores, Wanda Cinemas, Superstar KTV, H&M, Uniqlo and many others. In terms of design, layout, shopping environment and tenant mix, Daminggong Wanda Plaza has set the benchmark standard for shopping centers in Xi'an.
The opening of Damninggong Wanda plaza is expected to change consumption habits for local residents as well as stimulate service sector growth.