Wanda meets with Academy of Motion Picture Arts and Sciences
Nov 29,2013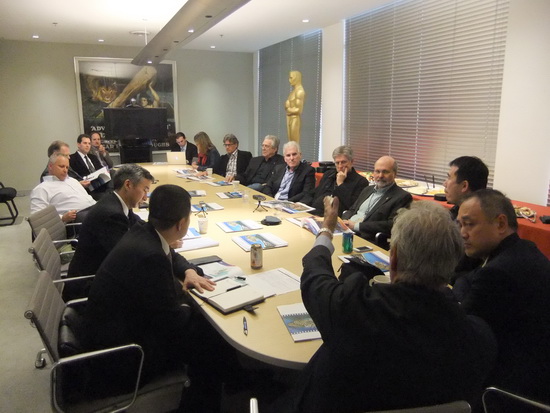 Members of the Wanda Culture Industry Group, including Senior Vice President Hu Zhanghong, met with representatives from the Academy of Motion Picture Arts and Sciences including ex-Chairman Hawk Koch at the Pickford Center for Motion Picture Study in Los Angeles on November 15.
Participants included specialists from all facets of filmmaking such as production, photography, editing, animation, visual effects and sound effects.
Both sides discussed planning and design, functional layout and various technical details related to building a film industry park for Qingdao Oriental Movie Metropolis project. The meeting lasted for 2 hours and ended on a positive and constructive note.