Wanda's acquisition of Sunseeker receives Best M&A Award
Jan 28,2014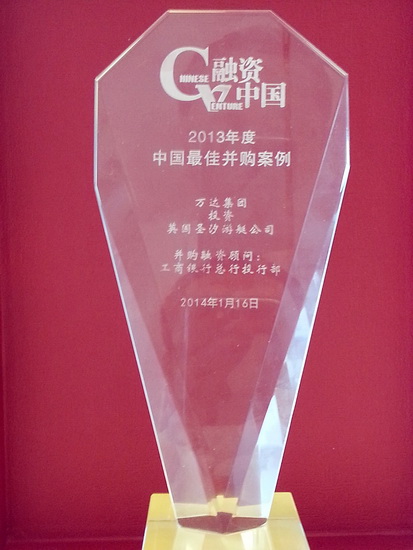 Wanda Group's acquisition of British yachtmaker Sunseeker International was recognized as the 2013's best M&A case at the Capital China 2014 Annual Conference and awards ceremony in Beijing on January 16.
The conference was held by China Venture magazine each year and focuses on the most in-depth issues in the capital financing world.
A host of leading domestic and international investment institutions, financial institutions, intermediaries and entrepreneurs attended the event.