Wanda Group wins special award for investing in UK
Jan 29,2014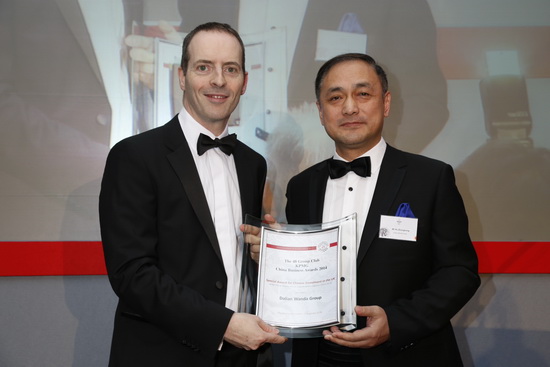 Wanda Group was awarded a Special Award for Chinese Investment in the UK by Lord Livingston, British Minister of State for Trade and Investment on January 21.
The award is part of the China Business Awards 2014, which was jointly organized by The 48 Group Club and KPMG to honor organizations and individuals who have made remarkable contributions to Sino-British relations.
Wanda won the award for its acquisition of UK luxury yachtmaker Sunseeker International as well as for its investment in a London luxury hotel project.
Hu Zhanghong, Senior Vice President of Beijing Wanda Culture Industry Group attended the award ceremony in the UK and received the award on behalf of the Wanda Group.