Wanda plazas' sales volume approaches 1.5b yuan during Spring Festival
Feb 12,2014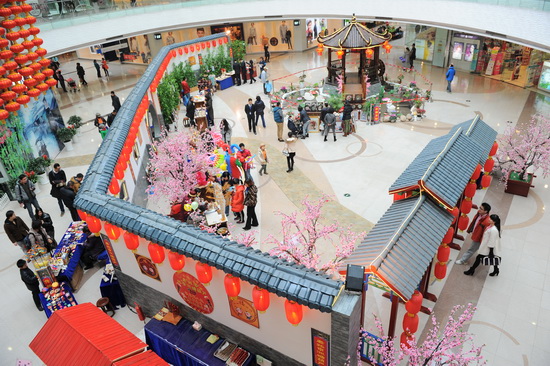 Wanda plazas' seven-day Spring Festival nationwide promotion turned out to be a huge success.
Total sales volume for Wanda plazas across the country approached 1.5 billion yuan, with foot traffic surpassing 25 million people, representing a significant increase on last year's figures.
Among 61 Wanda plazas that participated in the promotion, Shanghai Wujiaochang Wanda Plaza had the highest foot traffic, with 1.31 million people and the highest revenue, with close to 80 million yuan. Other top performers included Luoyang, Chongqing Nanping, Tangshan Lunan and Fuzhou Cangshan plazas.