Latest Wanda Plaza opens in Bejing's Tongzhou district
Dec 01,2014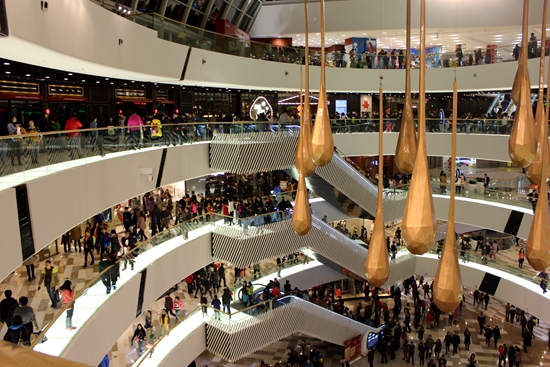 Crowds flood mall
Wanda Group ushered in the arrival of its latest Wanda Plaza property in Tongzhou, Beijing on November 29. The Tongzhou Wanda Plaza is the company's third Wanda Plaza complex in Beijing.
Close to 250,000 people flooded the mall and spent over 40 million yuan, while new single day sales records were set for brands such as Wanda Department Store, Kidsland and other brands.
The development houses six anchor stores including Wanda Department Store, Superstar Karaoke, Wanda Cinema Line and Zara as well as 200 local and international specialty stores.