Wanda Commercial Properties completes Hong Kong IPO
Dec 23,2014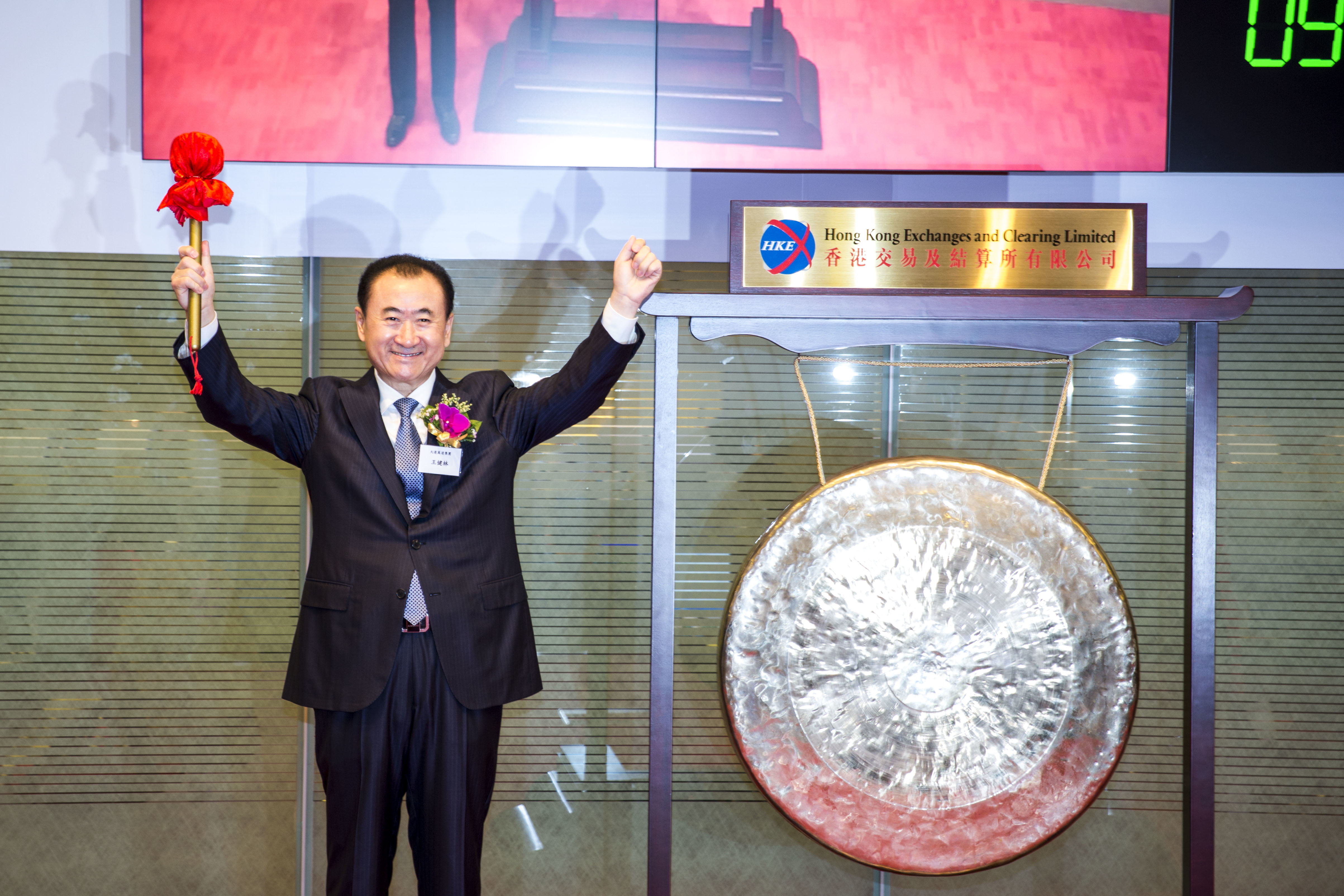 (December 23, 2014 – Hong Kong) Dalian Wanda Commercial Properties Co. Ltd. completed a successful listing on the main board of the Hong Kong Stock Exchange
The Hong Stock Exchange was filled with the spirit of Christmas today, as Wanda Commercial Properties became the final and largest IPO of the year
In his congratulatory speech at the IPO ceremony, Wanda Group Chairman, Wang Jianlin expressed that listing on the main board of the Hong Kong Stock exchange was a historical event for Wanda Commercial Properties and the company would take this opportunity to grow its business sustainably and give back to investors in strict adhere to listing rules and regulations.
Institutional investors attending today's event believe that Wanda Commercial Properties performance on opening day was very sound and the share price objectively reflects the company's intrinsic value after rounds of meetings with international investors.
In fact, A shares dropped significantly today and in recent times especially, with certain factors such as social instability and the christmas holiday period influencing investor sentiment. Wanda Commercial Properties' real market value is expected to be revealed by investors.
The share price of Wanda Commercial Properties already demonstrates the current value analyzed by international investors. WCP's unique business model has unfolded as a result of China's rapid urbanization and increased integration between the internet and commerce.
Wanda Group Chairman Wang Jianlin expressed sincere gratitude for the support given throughout the listing by the Chinese government, the Hong Kong Special Administrative Zone, the various regulatory departments as well as the high degree of recognition given by international investors. At the same time, he shed light on the way company would position itself following the listing; as a comprehensive platform provider for lifestyle consumption in China.