Wang Jianlin meets with US Secretary of Commerce
Mar 24,2015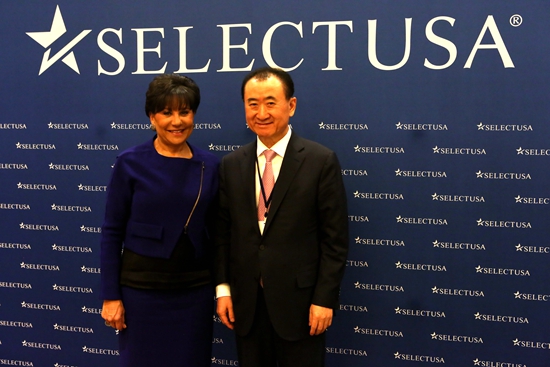 Wanda Group Chairman Wang Jianlin takes a photo with Penny Pritzker, the United States Secretary of Commerce
Wanda Group Chairman Wang Jianlin met with Penny Pritzker, the United States Secretary of Commerce, at the SelectUSA Investment Summit in Washington DC on March 23 local time.
Pritzker thanked Wang Jianlin for his attendance at the summit. She highly praised Wanda for its continuous investment, new job creation, and efforts in corporate social responsibility in the US. She promises to fully support Wanda's investments in the US through the US Department of Commerce's agency in China.
Wang Jianlin thanked the US Department of Commerce for its invitation and vowed to increase investment in the country.